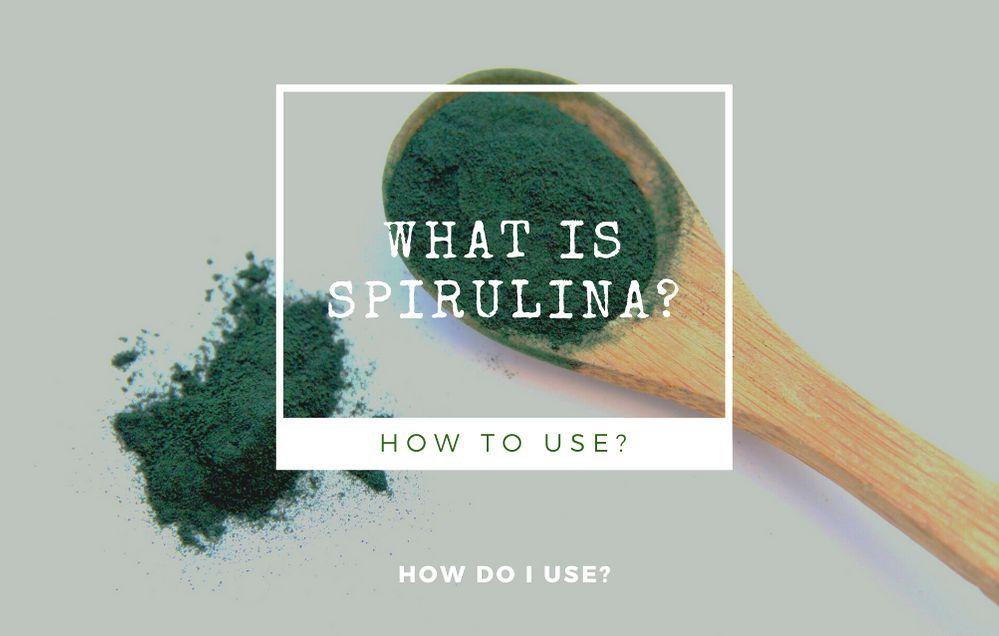 Spirulina algae is thought to be one of the oldest creatures in the world. I got to know spirulina, a blue-green algae, when I heard that astronauts use it in space travels. It is known as a superfood like flax seeds and dates. It is known to contain much higher protein, iron and vitamin B complex than many plant foods and meat products. Why we should include spirulina in our diet and how we use it, I wanted to talk a little bit about them.
What Are the Benefits of Spirulina?
Spirulina; a type of algae that can be seen in nature generally in rivers and lakes in the tropical zone. Today, it is cultivated in different countries by providing natural conditions. The algae, which are pulverized after the collection, washing and drying processes, become a partially soft delicious product in dark blue-green hues.
The benefits of Spirulina powder come from the protein content of approximately 70%. In addition to the product being a powerful source of antioxidants; It is known to contain four times more vitamin B12 than veal liver and 58 times more iron than spinach. In addition, it contains valuable minerals such as calcium, zinc, selenium, potassium, magnesium, phosphorus, manganese and copper in its formula. With its content of gamma linoleic acid, which is a rare type of fatty acid, it gains a much more complex structure and can strongly meet the components needed by the body.
I am adding the link and image of the brand I bought, you can see the nutritional content.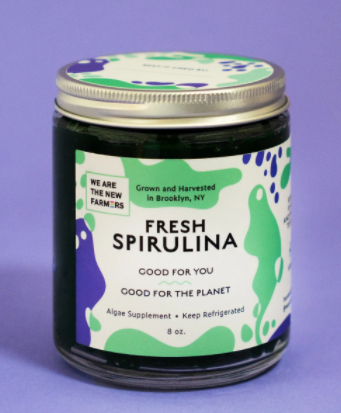 How to Use Spirulina Powder?
If you have done some research, you can see that it is generally consumed as cosmetics and as food. I won't comment on masks or other types of personal care, I haven't tried it that way. By adding it to my food, consumed it as food in two different ways:
First, you can add it to muesli and bowl-style foods. I would like to state that; Its scent is in the form of an intense sea fragrance. Therefore, it transforms all kinds of food into seafood 🙂 – if you follow the consumption recommendation on the internet or on the back of the package. Remember, the amount of daily consumption specified makes your food unpleasant when you try to meet this at once. It ceases to be a sustainable consumer item. For this reason, I recommend you to divide it into meals during the day or to use less than the amount specified. After all, many foods we consume during the day already contain the nutrients. We add spirulina as a supplement, we don't just feed on it. Do not forget.
Also a point to pay attention to; If you are going to use it with dairy products, not with plant based products, keep in mind that combined use will reduce the iron absorption.
Secondly, you can add it to your drinks in the way I enjoy the most. My smoothie consumption is almost nonexistent, something that not come to mind even in summer. I generally like to consume fruit or herbal blended water that gives a refreshing feeling as soon as I wake up in the morning. I love to drink the Aloe vera water, which has been my favorite for the past year, and eat its gel-like content. I take my spirulina supplement on an empty stomach in the morning with vitamin C to increase its absorption.
I am adding a few uses I have seen as suggestions below. Try to include it in the form that suits you best.
By adding it to beverages that are cold or hot drink,
By adding it to granola bar, fruit bar and protein bar recipes,
Adding it to pancakes and pancakes recipes,
Adding it to pudding, ice cream, etc. dessert recipes.
I would be very happy if you could comment on your experiences. See you.